CONTACT US
0086-20-85653525

info@cn-Hessine.com

D3002,Guanda Business Center,No 5 Yunan Road Tangdong,Tianhe District,Guangzhou,China
Dermatology
Silicone Gel Scar Sticker
Silicone Gel Scar Paste is used to prevent and inhibit the scar hyperplasia and keloid after surgical healing, as well as the formation of surface trauma, burns and burn scars. It has an auxiliary therapeutic effect on old scars.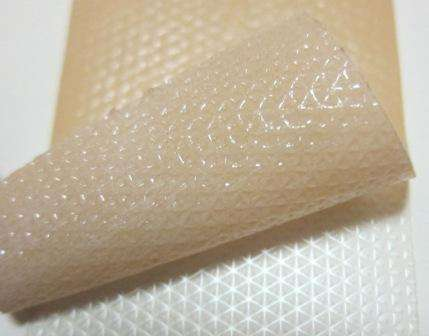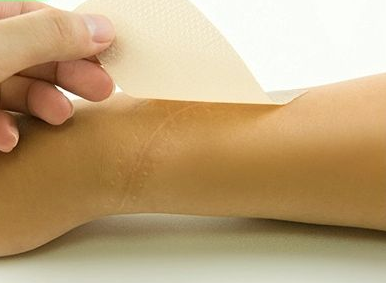 ---
Advantages
| | | | |
| --- | --- | --- | --- |
| Effective prevention of scar formation | Strong inhibition of scar proliferation | Deep dilution of scar color | Shorten scar repair time |
1. Based on special technique the high efficiency, constant velocity and persistence of silicon's release can be achieved.
2. Silicone gel scar paste can eliminate itchiness effectively and improve patients' compliance.
3. With medical-grade self-adhesive silica gel the scar surface can be pasted firmly, but there is no pain and no injury if the paste is teared off.
4. With Polyurethane backing the silicone gel scars paste has good air permeability which can improve the comfort degree.
Mechanism of Action
1. Physical covering forming a layer of physical barrier on the scar surface, exerting pressure on the scar, reducing the surface tension of the scar, thus inhibiting the expansion of proliferative tissue, preventing scar proliferation and inhibiting scar protrusion.
2. Effective hydration can hydrate the cuticle layer of scar for a long time, ensure the water content of scar tissue, and greatly reduce the resistance of effective substances to diffuse into the scar.
3. Small molecule silicone reservoir forming high concentration gradient small molecule silicone reservoir, providing power for small molecule silicone penetration into scar tissue, effectively prolonging the diffusion time of small molecule silicone into scar tissue.
4. Electrostatic force field small molecule silicone will form negative electrostatic field with the body inside the tissue, reduce the distribution of blood vessels in scar tissue, reduce capillary congestion and reduce capillary blood. Reduce the blood flow of capillary, thus the scar color is diluted.
Copyright © 2018 www.CN-Hessine.com All Right Reserved